We Do The Research, You Reap The Rewards
Customized. Cost Effective. Blending new technologies with old school due diligence. No other company brings the investigative moxie of Marksmen to brand research and monitoring.
How Clients Use Marksmen Research
Marksmen research reports can be easily customized to fit the target needs of any client. The following are a few of the many ways our research reports are used by clients:

Industry Analysis

General Clearance

Market Research
Quantification of Issues

Anti-Counterfeiting

Monitoring Unauthorized Use

Locate Leaked Information

Preemptive Issue Identification

Competitive Analysis
What We Research
Marksmen Research Analysts use specialized search aggregation systems and direct search algorithms and proprietary methods to locate electronic content of any type, such as:
Media
Images/videos
Audio/music
Presentations

Files
Applications
PDF documents
Executable files

Web Content
User Experience
Traffic Diversion
Fraudulent sites

Products
Modified brands
Infringing products
Counterfeit goods
Where We Search
Clients engage Marksmen Research to monitor modified brands, counterfeit goods, domains, images and virtually any other Intellectually property across multiple platforms.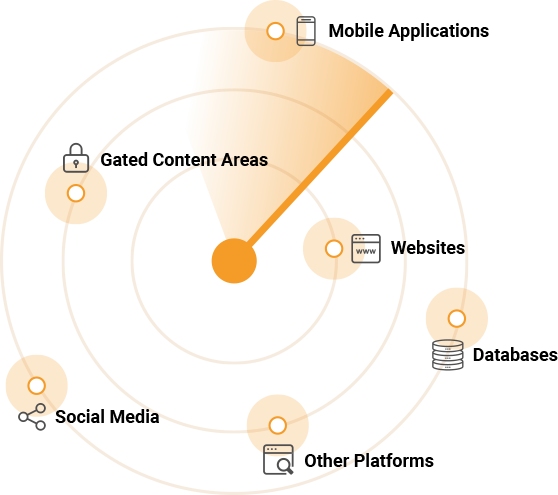 Who Uses Marksmen Research?
Marksmen Research reports can be easily customized to fit the target needs of any client. Following are a few of the many types of clients who use our research reports:

Inside Legal

Company Leadership

Company Marketing

Outside Legal

Marketing Agency
Marksmen research reports can be as broad or as focused as you like. Our research is billed hourly. With every Marksmen research project, you establish the budget or set the spending limit and we stick to it. It's a beautiful thing.
Anatomy Of A Research Project
We take the following steps  to ensure every Marksmen research project leads to an accurate, actionable body of work.
Let's Have A Conversation.
First, let's talk to make sure we completely understand the situation, the information you need, and how frequently you want it delivered. Our focus is to gather actionable intelligence that gets to the heart of the matter while avoiding "noise" that can show up in competitor reports.
The Research Phase.
Next, our analysts use investigative tools to scour relevant websites, records, databases, archives and systems to gather the relevant information and curate the findings to extract meaningful information "hits" and analyze them further.
The Research Report.
Once we've compiled and analyzed the information you need, we wrap it up in a highly customized report that is styled to follow your exact needs. No two reports follow the same style. Some clients have us create slides for use in their presentations, whereas others choose documents or spreadsheets or other formats. The choice is yours.
Meet, and Repeat As Needed.
If desired, your Marksmen research analyst will personally speak with you to discuss the findings and answer any questions. Most of our clients choose regular report intervals ranging from weekly to quarterly.
A Little Research Goes A Long Way
Before you put our investigative research and reporting to work for your business, it only seems fitting you examine what others are saying about ours.
"Marksmen investigative reports include a thorough evaluation and explanation of the requested subject matter. I highly recommend their services."
Nick C. — Attorney
IP Law Firm
"Excellent report—timely, professional, and gave us the information we needed. Thanks!!"
Lori B. — Director, Global IP
Multinational Brewing Company
"I have used Marksmen for years—they are my go-to resource. Their work is comprehensive, and their reports routinely help in counseling our clients how best to proceed."
Bill B. — Partner
Am Law 100 Firm
"Marksmen is a model for service excellence. Their knowledgeable professionals are responsive, anticipate your needs, and deliver results on time and on budget."
Brandon E. — Partner
National Law Firm
"Marksmen reports are always timely and precisely summarized in a way that we can quickly review and react. Our company has always been pleased with the work."
Sally S — Sr. Paralegal
Fortune 500 Food Company
"Over the course of many years, Marksmen has consistently provided us with a level of responsiveness and creativity that has served our clients well."
David P. — Partner, IP & Technology
Am Law 100 firm
"Marksmen was extremely responsive upon placing my request. I felt the investigative report was well-structured and thorough."
Ann W. — Trademark Group Chair
International Business Law Firm
Your Request Becomes Our Quest
Need to complete that nagging research project? A few minutes on the phone with Marksmen can save you countless hours and put you ahead of the game.