Critical Brand Intelligence.
Discreetly Delivered.
Trust Marksmen to tackle your toughest intellectual property challenges—discretely, confidentially and relentlessly.
Why Choose Marksmen?
Why was Marksmen voted as "Highly Recommended" by World Trademark Review? Why do the majority of AM Law 100 law firms and Fortune 100 companies trust Marksmen? There are many reasons why people choose Marksmen. Here are the top seven:
What Do People Have To Say About Marksmen?
Marksmen is behind the scenes of many brands that people love and use on a daily basis. Here's what some of them have to say…
"We came to Marksmen with a domain acquisition and a very strict deadline. They delivered on-time and kept our team informed of the acquisition status throughout the entire process. "
Marissa. — Head of Marketing
Major Technology Firm
"We hired Marksmen to track down an art counterfeiter that was reproducing and selling fine art from our collection. I can definitely recommend using Marksmen for this kind of work."
S.L. — President & CEO
National Fine Art Company
"Marksmen has been incredibly professional and efficient in assisting us with complex trademark and domain name acquisitions for a multinational. I highly recommend them."
Laura A. — Partner
International Law Firm
"Marksmen was extremely responsive upon placing my request. I felt the investigative report was well-structured and thorough."
Ann W. — Trademark Group Chair
International Business Law Firm
"This report is a perfect example of why I always rely on Marksmen. Thorough, on point, clear, succinct. Thanks so much for your professionalism!"
Bob C. — Partner
Corporate Law Firm
"Marksmen is my go-to resource for thorough, smart, detailed, fast and responsive investigations tied together with practical advice."
J.Y. — Director
Multinational Financial Company
"I am so glad I was referred to Marksmen. They're my secret weapon and I go back to them every time without hesitation. Reliable, quick, practical, efficient and a pleasure to work with!"
Daniel S. — In-house counsel
Major Techology Firm
From corporations to start-ups, companies worldwide rely on our expertise, proprietary techniques, effective use of technology, and charm for their brand protection needs.
Our services include: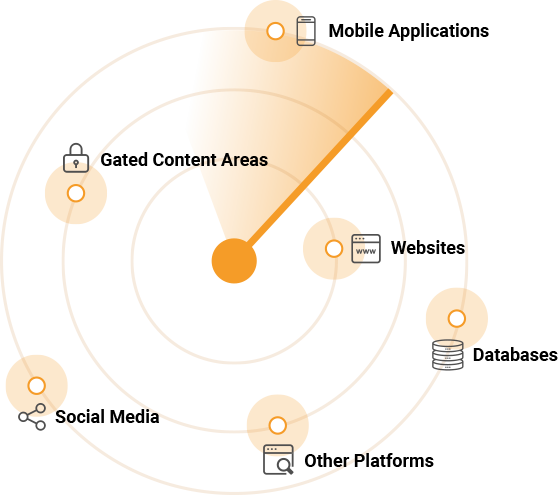 Got a Tough One? We'll Get it Done!
A simple inquiry could help you solve a complex IP problem.